MCA Joe Trio Friday, April 21, 2023 at 7:00 PM EDT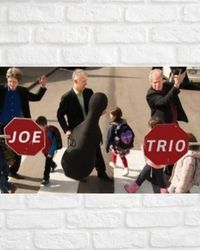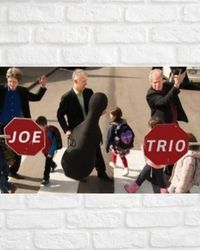 You've selected
Friday, April 21, 2023 at 7:00 PM EDT
×
Joe Trio is not your average piano trio. They don't want to be neatly categorized, but instead strive for diversity, versatility, and more than a little humour and unpredictability. Their repertoire consists of the classics – from Papa Haydn to Uncle Shostakovich,new works by contemporary composers, and their own arrangements of popular, jazz and rock tunes. And they're not afraid to mix together so many styles of music into a single piece it makes your head spin. More than virtuosi, the Trio's members are fantastic performers who engage the audience in a way few classical musicians can. Amply witty, charming, and tremendously musical, Joe Trio leaves audiences with a new appreciation for classical music. Since Joe Trio was formed in 1989, this classically trained violin-cello-piano threesome has presented hundreds of concerts throughout Canada and the United States – ten provinces, one territory, and thirty-six states so far. They've played everywhere from Whitehorse to Corpus Christi, and from Sacramento to St. John's, and even in Ely, Nevada. Joe has been heard on National Public Radio in the United States, RTE Lyric FM in Ireland, and on many CBC Radio shows including the old Morningside show, Disc Drive, The Music Room, West Coast Performance, and Quirks and Quarks. As well as giving concerts, the Trio enjoys offering their services for education outreach programs, and has played many school shows for children of all ages.
**THE PERFORMANCE WILL BE HELD AT THE TRINITY UNITED CHURCH, GRAVENHURST 290 Muskoka Rd. N.
MUSKOKA CONCERT ASSOCIATION
Venue
Gravenhurst Opera House
295 Muskoka South
Gravenhurst ON P1P 1J1
×
This is a general admission performance - the seats are on a first come, first serve basis when you arrive at the theatre.
Doors open 1/2 hour prior to start of performance.